What's Happening:
We have resumed indoor worship! Masks are no longer required but they are encouraged. If you can't join us inside, you can still join us for FM Broadcast to the parking lot, or livestream with us on Facebook or YouTube.
Small group Bible study will be happening at Pastor Jeff's home on Tuesday nights at 7pm .
Please click here to view our live stream services on Facebook.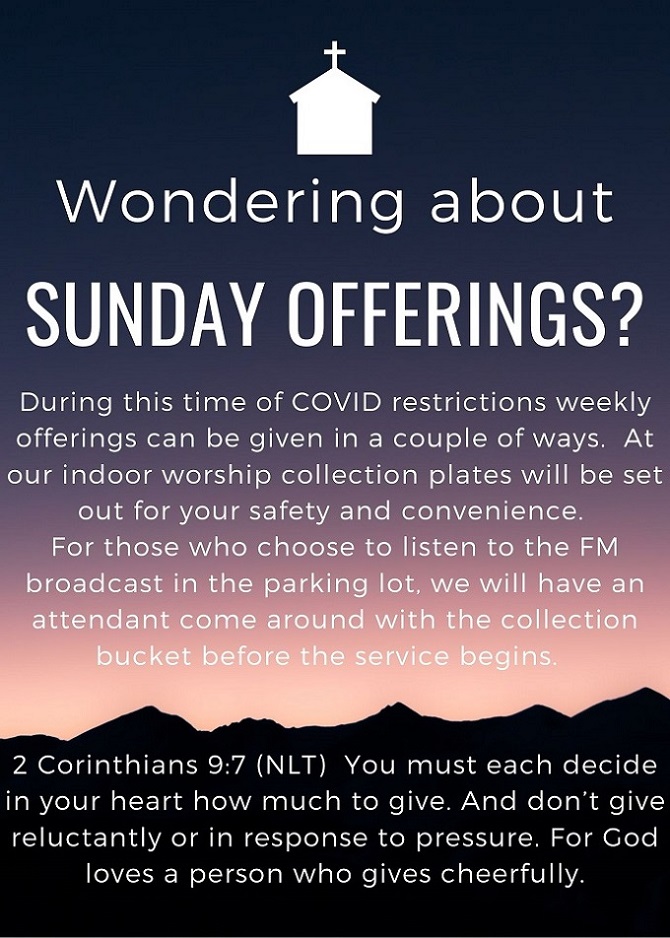 Free Visits Counter