What's Happening:
Due to the recent changes in our province with regards to the Covid pandemic, we have decided to stop all in-person fellowship for the time being. You can join us for FM Broadcast to the parking lot, or livestream with us on Facebook.
To view the full letter and to recap the changes we have made, please click on the image above
Bible Study has resumed on Tuesday nights at 7pm. Please note, proof of vaccination is required to participate.
Please click here to view our live stream services on Facebook.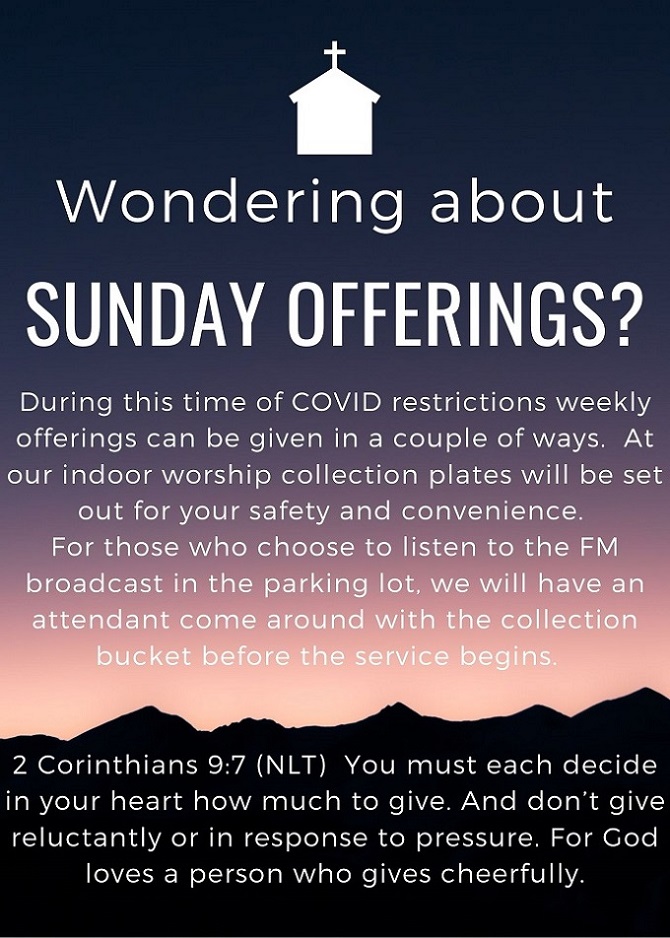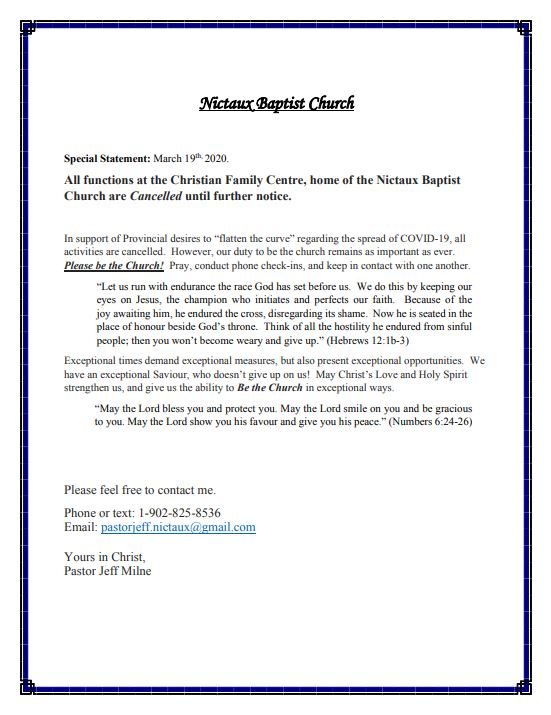 Free Visits Counter